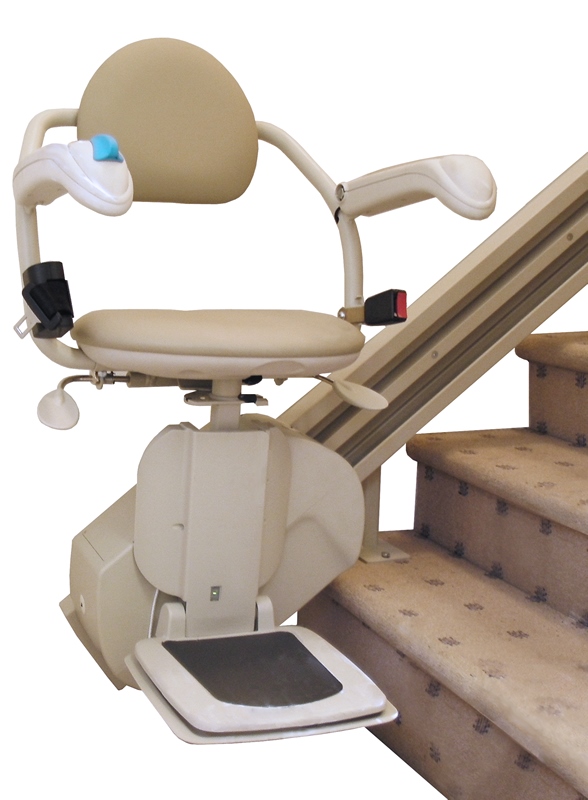 Enjoy a smoother, more shock absorbent trip up and down your stairs with the AmeriGlide Vesta stairlift. This low maintenance stair lift features a rack and pinion system that ensures safety and comfort, and is backed up by the nation's best warranty. This high quality lift meets all applicable safety standards for users in the USA, and most public safety standards as well*. Some of the important features include:
0.5 Horsepower, 24 Volt DC motor
Batteries will charge no matter where the lift is on the track
Adjustable-width arm rests let you set your own seat clearance (18 to 21 inches)
300 pound weight capacity
Powered by a standard household 110 volt DC outlet
Easy to maintain
ETL 3137712; Conforms to ASMI Std A17.5; Certified to Can/CSA B44.1
*CT, MI and WA residents need to check their local code laws to ensure proper compliance.
Specs
Drive Type

:

Rack & Pinion

Battery Powered

:

Yes

Self Installable

:

Yes

Basic Installation Included

:

No

Standard Capacity

:

300 lb

Max Track Length, Standard

:

16'

Max Track Length, Optional

:

32'

Track Material

:

Powder Coated Aluminum

Seat Width

:

16.5"

Seat Depth

:

15"

Swivel Seat

:

Yes

Flip-Up Seat

:

Yes

Flip-Up Armrests

:

Yes

Constant Pressure Controls

:

Yes

Footrest Safety Sensor

:

Yes

Unit Footprint, Non Folded

:

22.5"

Unit Footprint, Folded

:

14"

Track Footprint

:

6.25"

Warranty

:

A 5-year period on all component parts of the lift, and a 10-year period on the motor and gear.

Track Width

:

2.5"

Call Stations Included

:

Yes - Wireless

Digital Diagnostics Display

:

No
Product Reviews