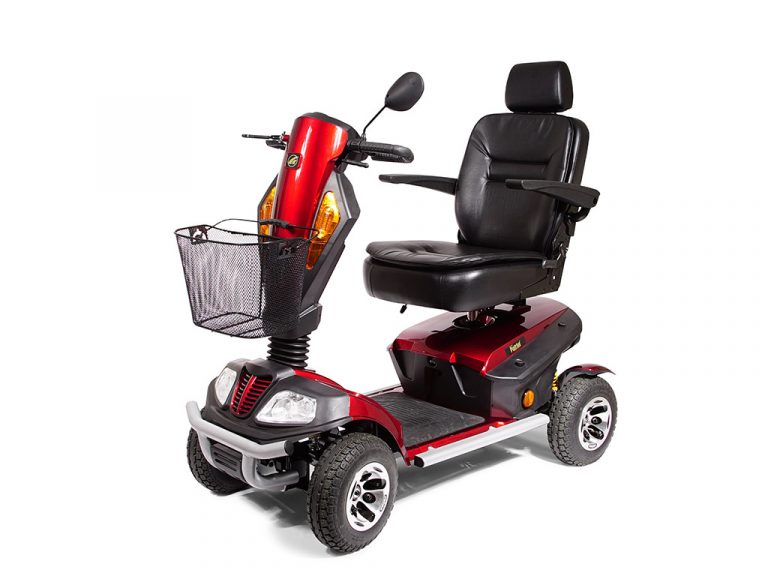 The Golden Patriot represents a new evolution in personal off road vehicles. This mobility device has been specially designed to allow you to enjoy greater freedom and independence not matter where you want to travel. Overcome any rugged terrain and get back to enjoying the outdoors again with this rugged and sporty model that comes standard with incredible off road features. From a four-wheel independent suspension system and 3.5" ground clearance to a full lighting package and ling-lasting batteries, this model was built for maximum comfort and performance.
Call us today to learn more, place your order, and get back to safely enjoying your favorite outdoor activities!
Specs
Weight Capacity

:

400 lb

Overall Length

:

57"

Overall Width

:

28"

Seat Depth

:

20"

Seat Width

:

18"

Per-Charge Range, Maximum

:

13 mi

Maximum Speed

:

8 mph

Turning Radius

:

76.5"

Weight, without batteries

:

210 lb

Weight, with batteries

:

314 lb

Heaviest Piece Weight

:

160 lb

Front Wheel Diameter

:

13"

Rear Wheel Diameter

:

13"

Ground Clearance

:

3.5"

Tire Type

:

Solid, low profile

Brake Type

:

Electro-Magnetic Brakes

Controller Type

:

PG S-140A

Battery Type

:

2-75 AH

Battery Weight

:

104 lb

Battery Charger

:

Off Board

Goes In Reverse

:

Yes

Freewheel Mode

:

Yes

Tiller Style

:

Handle Bar
Product Reviews
Great Ride

Jun 30, 2019 3:08 PM

PoPo

from

Boise, Idaho

would recommend this to a friend.

A Little About Myself

69 year old, Viet Nam Vet

Pros

Very stable, and great to ride. Not a cheat knock off. The frame is great and it holds up to this 400lbs+ man riding it every place.

Cons

The battery and distance claims are way off. I only got about 3 miles to a charge,but it did go about 6 miles per hour.

For a Disabled Vet at needs to get around but does not want to use gas close to home or when you get to an event,this is about the best ride I have used. No comparison to the cheat knock off from China like the Me-Go. Great investment.