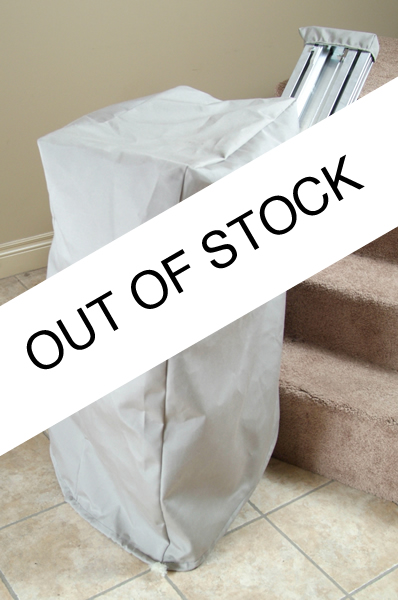 Jazzy Electric Wheelchairs buys back used AmeriGlide stair lifts from users who no longer need them and puts each unit through an intensive factory inspection to assure quality and safety. The units which pass our muster are then resold to you for a mere fraction of the price of a new unit! This used AmeriGlide Outdoor Stair Lift has all the same great features of a new model, including track header covers and safety switches in the footplate that cut power to the stair lift if an object obstructs its path. Call us today at 1 (800) 790-5523 and order a pre-owned AmeriGlide Outdoor - you won't find a better deal anywhere else!
Outdoor Stair Lifts are not intended for use in snow and ice
*CT, MI and WA residents need to check their local code laws to ensure proper compliance.
Specs
Drive Type

:

Cable

Battery Powered

:

No

Self Installable

:

Yes

Basic Installation Included

:

No

Standard Capacity

:

300 lb

Max Track Length, Standard

:

7'

Max Track Length, Optional

:

19.5'

Track Material

:

Aluminum

Seat Width

:

20.5"

Seat Depth

:

16.5"

Swivel Seat

:

Yes

Flip-Up Seat

:

Yes

Flip-Up Armrests

:

No

Constant Pressure Controls

:

Yes

Footrest Safety Sensor

:

Yes

Unit Footprint, Non Folded

:

24.25"

Unit Footprint, Folded

:

14"

Track Footprint

:

11.5"

Warranty

:

1 Year Parts Only

Call Stations Included

:

Optional - Depends on inventory available

Digital Diagnostics Display

:

No

Key Lock

:

No
Product Reviews