Titan Incline Platform Lift - Residential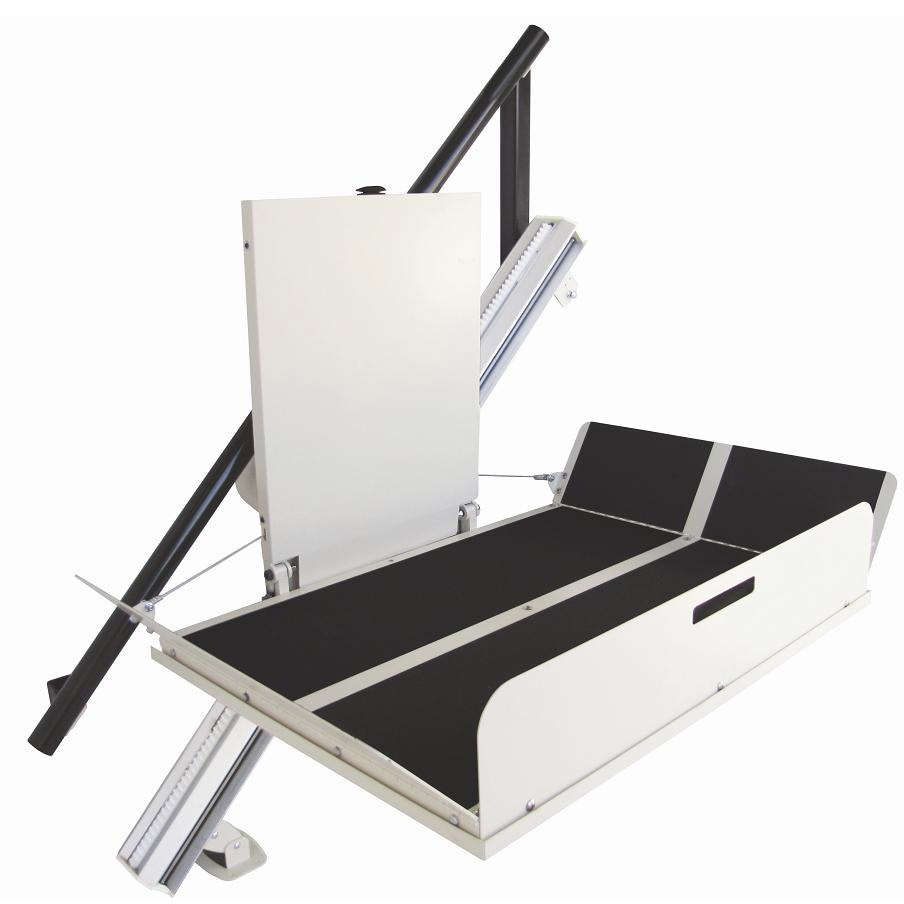 Titan Incline Platform Lifts work well when a normal stair lift just isn't enough and a vertical platform lift doesn't fit in a residential setting. With the optional integrated seat and 500 pound weight capacity, it is user-friendly and carries a wide range of manual wheelchairs. In addition, the weight of the lift is supported by the stairs, meaning that no wall modifications are needed. This saves times and keeps the cost of installation down.
We pride ourselves on offering quality products and excellent customer service. Please call us for any help in finding the best lift for you.
FOR RESIDENTIAL AND INDOOR USE ONLY
Specs
Drive Type

:

Rack and worm gear / 24 VDC

Battery Powered

:

Yes

Self Installable

:

No

Basic Installation Included

:

Yes

Standard Capacity

:

500 lb

Max Track Length, Standard

:

16'

Max Track Length, Optional

:

40'

Swivel Seat

:

No

Flip-Up Seat

:

No

Flip-Up Armrests

:

No

Constant Pressure Controls

:

Yes

Footrest Safety Sensor

:

Yes

Unit Footprint, Folded

:

13"

Call Stations Included

:

Wireless

Digital Diagnostics Display

:

No

Key Lock

:

No
Product Reviews