7 Amp Sealed AGM Battery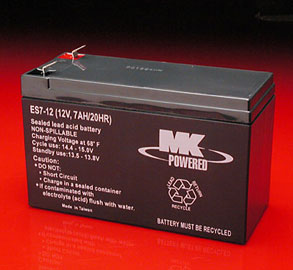 MK AGM Batteries are Completely Maintenance Free. Sealed Construction Eliminates Periodic Watering, Corrosive Acid and Spills. Increased Durability and Deep Cycle allows Ability for Heavy Demand Applications. Little Deterioration During Transport and Storage. Transports Easily and Safely By Air.
*CT, MI and WA residents need to check their local code laws to ensure proper compliance.
Specs
Product Reviews